If you're looking to make money online, one of the best ways to do so can be by flipping domains. Domain flipping isn't as difficult as you might think – it just requires finding and acquiring valuable domains, building traffic to that domain, and then selling the domain for a profit at some point in the future.
In this article, we'll discuss how domain flipping works and how you can use it to start making money online today!
What Exactly is a Domain Name?
In other words, a domain name is a unique URL for a website. It is what you type into a browser's address bar to visit a website.
Domain names are two parts: the root domain and the top-level domain. The root domain is the part of the domain name that comes before the dot, while the top-level domain is the part that comes after the dot.
What is Domain Flipping?
Buying domains at a low price and selling them for a high price is what domain flipping is all about.
You can make money by buying undervalued domains and selling them later when they are in demand.
The key to this business model is finding undervalued domains. When looking for domains, you should consider how long the domain has been registered, whether there are any backlinks, and if there have been any previous offers.
Why would you flip a domain?
Domain flipping is a great way to make money online. You can buy domains for as little as a few dollars and sell them for hundreds or even thousands of dollars.
Plus, it's a fun and easy way to get started in the world of online business. And once you have some experience under your belt, you can flip more expensive domains with better results.
How Much Does a Domain Name Cost?
A domain name usually costs around $10 per year, but the price can vary depending on the extension (.com, .net, .org, etc.) and the registrar you use.
You can also find discounts on domain names if you buy them in bulk or for multiple years at a time.
If you're looking to make money off of your domain name investments, selling domains is a great way to do it.
Are you already having a YouTube Channel? In this guide I will show how the youtube algorithm Read more
Where Can I Purchase a Domain Name?
You can purchase a domain name through a registrar such as GoDaddy, Namecheap, or Hover.
The process is typically very simple and straightforward. Once you have found a domain name you would like to purchase, you will add it to your cart and checkout.
The registrar will then ask you for your contact information and billing information.
After the domain name has been registered in your name, you can start using it for your website or email address.
If you decide later that you no longer want the domain name, you can sell it back to the registrar or through a marketplace such as Sedo.
What Makes a Domain Flipping Profitable?
A domain that is set to expire in the near future is more likely to be profitable than one that just expired.
Another factor that can make a domain more valuable is the number of searches for that particular word or phrase.
If there are already a lot of websites using a similar domain, it might not be as valuable.
The age of the domain also plays a role in its value.
Generally, the older a domain is, the more expensive it will be.
However, there are some exceptions to this rule.
For example, a .com domain that was registered in the 1990s will likely be worth more than a .net domain registered last year. There are many factors that contribute to how much a domain is worth.
Different domains have different values depending on how many people search for them, how long they've been registered, and their age.
Why are Companies Willing To Buy Domain Names For A higher Price?
A domain name is more than just an address. It's your online identity and your brand, and it says a lot about who you are as a business.
So it's no surprise that companies are willing to pay a premium for the perfect domain name.
Many times they'll buy domains that have even been registered but never used.
If you're buying domains on a regular basis, this means there's an opportunity to make money through flipping domains.
How To Start Domain Flipping Step by Step
So how do you get started in domain flipping for yourself?
Here is the exact five-step process I use to flip domains profitably.
Flipping domains can be done in various ways. You just have to know where to look for them.
Here are the sources I use to find quality domains for a really good price.
1. Spamzilla
It's a site that collects all of the expired domain auctions from different marketplaces into one place. The best part is you can set up email alerts to tell you when something is expiring.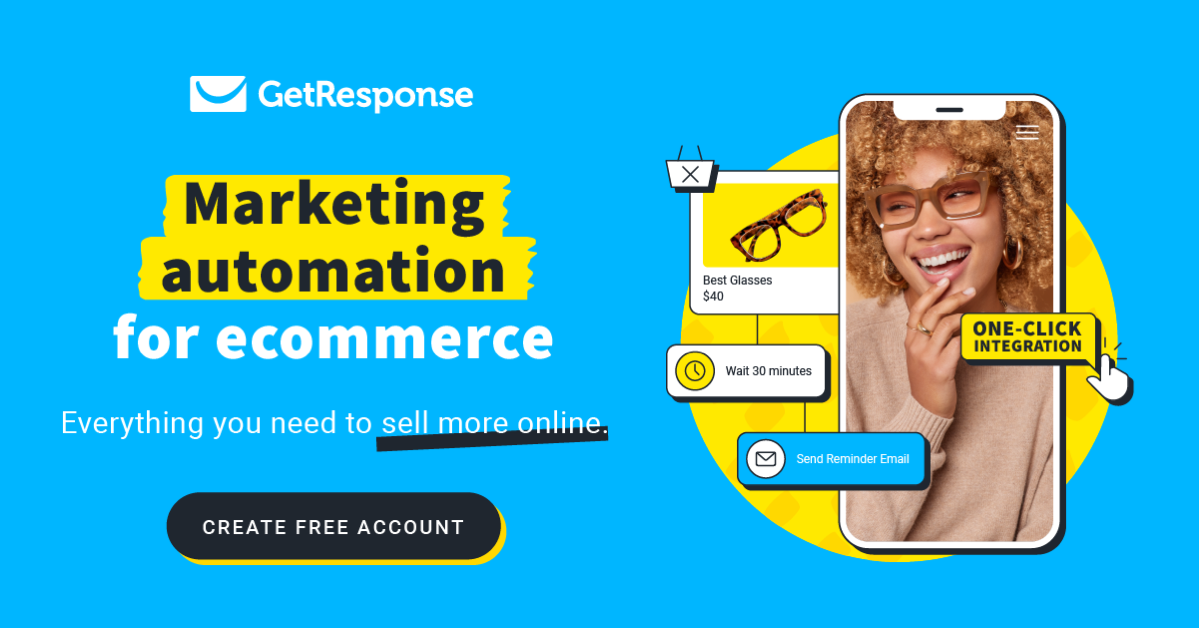 And they'll even let you do some research on the domain before it expires so you know if it's worth buying or not.
It also has a rating system that grades each listing on how valuable it would be, how often the domain has been expiring, and how many times it has been bid on.
There's an option to subscribe for $10 per month which lets you browse through domains that aren't live yet but will expire soon.
All these features make it very easy to see what kind of opportunities are available at any given time.
2. Domain Hunter Gatherer
Another great resource for finding expired domains. When you visit the site, it loads a list of domain names with information about how much money is being asked for each name and who owns it.
They also list the date that it will expire as well as its search volume on Google (how many people search that keyword).
If it looks like a good deal, you can click on the domain and purchase it right there.
3. Domain Catching
Sometimes sellers offer their domains up for auction instead of just selling them outright.
Sometimes these types of sales can provide you with better deals than what is listed on marketplace sites because bidders compete against each other and drive prices down.
One drawback to this type of sale is that you never know what you're going to get until after the auction closes.
Still, this could be a good way to score some high-value domains for cheap.
4.Dropcatch.com
does an excellent job of organizing these listings so that you can quickly find domain names based on criteria such as low budget or high value.
But beware! After submitting your bids, you might end up overpaying for a domain due to bidding wars between users.
Fortunately, Dropcatch offers a feature called 'Bid Retractions' that allows you to withdraw your bids without penalty once the auction ends.
A nice bonus with Dropcatch is that they don't charge anything for withdrawals.
If you want to buy multiple domains at once, then Namejet is probably the best place to go. It's got more domain categories than most sites and buyers can buy bulk packages for discounted rates upfront.
By automating the process, you are able to get domain names before anyone else – right at the moment they expire.
Step 2: Evaluate The Domain (Before Buying!)
A domain evaluation is a crucial step you should not neglect. Here are some reasons why:
Not all domains are created equal.
When you invest in a domain name, that's when you make a profit or loss. Not when you sell it. What does this mean?
Purchasing a valuable domain at a good price will result in a profit. But if you end up buying:
Domain for more than it is worth
A domain that no one wants
A domain with a bad history with Google
Or even a blacklisted domain
therefore, you should make sure that the domain you buy will sell for more than you paid before you purchase it.
Simple: You need to know how to determine the value of any domain name.
Click here to learn how to check your domain ownership history.
How To Determine A Domain's Value
Domain names are valued based on a variety of factors.
The four big aspects below are the key ones you need to think about. Each one will be crucial to accurately assess the price of your domain.
1. Pay Attention To The Top Level Domain
The top-level domain is the last bit of the URL, for example, .com.
There are many different top-level domain names available today, but not all of them are profitable and popular. Ensure that you are purchasing the TLDs people are looking for.
These are the six most popular top-level domains:
.com
.net
.org
.co
.io
.me
1. Think about the traffic/traffic potential and backlinks
2. Is it misspelled at all? reading The Content On This Site
2. Is The Domain Brandable?
A lot of the most popular websites on the internet all have names that can be easily used as domain names.
Here are some examples of trademarkable domain names
Easy to remember
Often less than 10 characters
Unique and distinctive
Domains that have words like a brand in their name are more desirable to sell to prospective customers.
As a result, buyers often become attached to a specific name, which means they will pay more for a domain that closely matches that name.
Well-known domain names can be sold more easily and are more expensive to buy.
Are you having a website? Learn how to get approve by GOOGLE Adsense. With this ultimate Guide
3. Make Sure Your Domain is Search-Friendly
Is a domain name really important for SEO? Yes.
By looking at the domain, you want people to know exactly what your site is about.
Domains that contain keywords about what your site does will have a higher likelihood of being clicked on and rank higher on the SERPs.
In other words, search-friendly domains are worth more.
Here's how I determine a search-friendly domain:
Does the domain name contain a keyword?
Does the keyword have over 200 searches per month?
Is anyone bidding on the keyword for Google ads?
When you can answer each question with a yes, you have found a valuable SEO-friendly domain.
Note: The number of searches for the keyword in the domain is a good indicator of the overall interest in the domain's topic. The higher the number of searches, the easy it is to sell the domain.
4. What Is The Backlink Profile Worth?
An important part of a domain's value can be derived from its backlink profile. Think about it…
Starting with a domain that already has a powerful backlink profile (including Edu backlinks, gov backlinks, editorial backlinks, etc.) behind it gives you a big boost.
I value a backlink profile as follows:
Link building services charge between $170 and $220 to build one link.
So, I like to conduct a complete backlink audit of the domain to determine:
What the domain has as far as inbound links
The domain rank of each backlink
Calculate the cost of replicating the backlink profile
To do all of this I use Semrush:
The next part is easy.
If you multiply the number of backlinks by the average price of link-building services, it should tell you how much it would cost to buy a link.
Imagine, for instance, that a domain you are interested in has 31 quality backlinks, and that it costs an average of $195 for a link-building service to build one link.
Formula: ~~; 31 x $195 = $6,045
For just $6,045, you could purchase this domain name, as it features an established backlink profile. Editorial links from well-known sites such as the BBC and New York Times are worth up to $5,000. Take these kinds of links into consideration as well.
Step 3: Register The Domain Name
Registering a domain name is relatively simple and inexpensive. You can do it yourself through a registrar like GoDaddy or Namecheap, or you can use a service that will help you find available domains.
Once you've found an available domain, simply follow the instructions to register it. Remember to keep your contact information up to date so you can be reached if someone wants to buy your domain.
For some people, this may not seem necessary because they want to just sell their domain at some point, but if you're looking for long-term gains then keeping up with your contact information is important.
If no one knows how to reach you then there's no way for them to purchase the domain from you.
The most popular domain registrars are:
1) GoDaddy;
2) Bluehost;
3) Domain.com; There are many other registrars as well, but these Three offer various benefits such as free services, discounts on renewals, etc.
When deciding which domain name registrar to go with I would recommend asking friends who have experience with different providers what they recommend.
Step 4: Find The Right Buyers For The Domain
You don't want to just sell the domain to anyone.
If you want to sell it to a buyer who appreciates its true value of it. You will make more money by selling it to someone who wants it more than anyone three strategies you can use to sell your domain in a profitable way.
1. Buy-And-Hold Method
The buy-and-hold method is when you simply purchase a domain for investment and hold onto it for an extended period of time. With this strategy, you are betting on the future price increase of that particular domain.
For example, if you purchased a domain for $1000 five years ago but today it's worth $5000, then with the buy-and-hold method, you would have made $4000 without doing anything else.
However, there is risk involved with this strategy because if another competitor comes along and offers more than what you bought the domain for then they may take it from you.
2. List Your Domain
At An Auction If you want to sell a domain for as much as possible, list it at an auction. What this means is that you post the domain up on one of many domain auction sites and start bidding until someone meets your asking price or exceeds it.
One thing to keep in mind with this strategy is that if no one bids on your domain, you'll end up losing money by paying the monthly listing fee.
To counteract this, consider lowering the starting bid price so that people might be willing to bid less than your desired sale price.
In general, auctions work well for high-demand domains but not so well for low-demand ones.
3. Create Your Own Marketplace For high-demand domains,
creating your own marketplace where buyers can come together and negotiate their own prices is often the best option.
A good example of this is Sedo which allows you to set your own initial asking price (e.g., $1 million) and gives buyers a chance to counteroffer until both parties agree on a final price.
They also offer a Buy Now feature that saves buyers from having to contact sellers directly and gives them the opportunity to pay upfront.
A step by step Guide On How to create a Blog In 2022. Read More
Step 5: Sell The Domain
Yes! It's time to collect payment and transfer the domain to the new owner.
FYI: Domain fraud and theft occur more often than you might think. You need to ensure that you have the processes in place to:
Protect yourself.
Ensure a smooth transaction.
The best way to do that is to use an escrow service.
It's a broker between you and the buyer; an escrow service manages the sale by acting as a sort of middleman.
Here's how it works:
Escrow service is usually paid once the escrow service has received the money for the domain, they will notify you and transfer the once the domain has been received,
the escrow service will pay if either party doesn't meet their end of the deal, and the escrow service will handle the problem.
The online domain search and auction sites will often offer domain purchase guarantees.
Despite their take of a small percentage of the sale, the benefits an escrow service offers are invaluable.
Consider hiring a domain broker for help with the negotiation process.
What Are The Advantages Of Domain Flipping
There's no doubt about it:
The upside potential of flipping domains cannot be understated.
It is worth considering for a few reasons. Here's why.
Make Extra Income
Who doesn't want to make extra income right?
Domain flipping offers you the opportunity to:
Earn income as a part-time hobby.
Run a full-time profitable business.
All this is up to you! You can find domains on the rise and sell them, usually for profit, with very little work. Make Extra Income
Easy To Get Started
You can start a domain flipping today. As long as you have:
An internet connection
A laptop
A credit card
…you are good to go. Flipping a domain doesn't require anything else. To be honest, domain names are more important than anything else. If you can make this decision for yourself, there's no need for previous experience.
Once you have that skill down – the sky's the limit.
Low-Risk
Domain flipping is less risky because it requires little to no initial it's not necessary to purchase domains for thousands of dollars in order to make a profit. It is possible to find quality domains for $10 to $15 and flip them.
cheap domain names
By doing this you:
Start with a low investment
Minimize any risk
Build your cash for future investments
Learn before your make bigger investments
Flipping domains allows you to start small and grow as you learn. There is no need to invest tons of money until you are ready to scale.
What You Need To Know Before Starting Domain Flipping
You're probably thinking, Now that's a hot one. Domain flipping has many advantages over other online businesses. However, you need to take a few steps before you get started.
It is NOT A Quick Way To Earn
Successful domain flippers all have one trait in common:
Patience.
When looking for domains, do not buy everyone that seems like a good opportunity; instead, have the patience to find the right domain at the right price.
Patience is also required on the selling side.
domain flipping requires patience
Your domains might sell relatively quickly in most cases, but sometimes you will have to wait a few months and put them up for sale a few times before you get any qualified buyers.
If you're looking to make some quick money – domain flipping is not for you.
An active process, time, and motivation are all required.
Flipping domains can involve a lot of time and effort in order to
Evaluate each domain.
Ensure it's a good investment.
It can be difficult to find the winner, as you need to be motivated and committed. In the end, it can really pay off.
You'll Make Mistakes
It is as simple as this:
It's fine to anticipate not succeeding in all cases, so don't put pressure on yourself and have fun with it. It's all part of the process. The most important thing is that you can:
Identify what went wrong
Learn from it
Make sure that you have a solid process that you continue to build on.
The Benefits You Make Are Taxable
Domain flipping is a taxable form of income, just like any other business. Flipping domains is like flipping stocks. When you buy a stock and it rises in value, you sell it, right?
The money you make from the sale has to be reported and may be taxed.
Wrapping It Up
For example, you can buy a domain and resell it to others for a profit.
This means that it's affordable and easy to get started and it's very low-risk. It's possible to run it as a hobby in your spare time or use it as a side hustle to supplement your income or even build it into a full-time business with significant passive income potential.
the first steps of domain flipping
Now that you have all the pertinent information you need, you are well-equipped to begin flipping domains.
If you have a system in place, you will be able to easily choose valuable domains which make great profits.
It is a delicate operation, so plenty of patience is necessary.
Frequently Asked Questions
Is Domain Flipping Profitable?
It can be, it just depends on the name of the domain that you are selling.
How do you make money from domain names?
Selling a domain name is called domain flipping. Buy a good domain name and sell it.
Is it easy to sell domain names?
The problem is not, so don't listen to a content creator who keeps insisting that the domain sale is as easy as 1, 2, or 3. The reality is that it takes months or even years to sell a good domain name.
Can I sell my domain?
You could also sell your domain name on some marketplace like Godaddy.
Where can I buy good domains from?
There are a few different places where you can buy domains. One option is to go through a domain registrar such as GoDaddy or Namecheap. Another option is to use a marketplace such as Sedo or Flippa. You can also find good domains by attending domain auctions or contacting people who own domains that you're interested in.
Is domain flipping legal?
Yes, domain flipping is legal. You can make money buying and selling domain names. However, there are a few things you need to keep in mind before you start flipping domains.
First, be sure that the domain name you're interested in is available for purchase through the registrar where it's registered. If not, look for a similar one that is.
Next, remember that certain words or phrases are more valuable than others due to their popularity. For example, if your blog is about cats (such as https://kittylitterbox), then it might be worth your time looking for popular keywords like cat food or cat toys.
How much money can I make flipping domains?
Domain flipping can be a very profitable business, but it does require some initial investment. You will need to purchase domains that you think will be in demand in the future.
Once you have a portfolio of domains, you can then start selling them for a profit. The key to making money with domain flipping is to buy low and sell high. You should also keep an eye on trends so that you can buy domains that are likely to be in demand in the future.
CONCLUSION
In conclusion, domain flipping is a great way to make money online. It's a simple process that anyone can do, and it doesn't require a lot of money to get started. If you're looking for a way to make some extra cash, or even start a full-time business, then domain flipping is definitely worth considering. Thanks for reading!
This is How to fix low adsense low value content in 2022. Read More