CPA marketing can be one of the best ways to make money online if you're looking to get started with affiliate marketing. Most people have heard of CPA, but don't really know what it means or how to get started using it. That's where this guide comes in, as it will teach you everything you need to know about CPA marketing from start to finish, including how to find high-paying offers and avoid the scams that exist on the web today.
What is CPA Marketing?
CPA marketing or cost-per-action marketing is an affiliate strategy where affiliates are contracted by advertisers to provide marketing services. As a result of the marketing, the affiliate receives a commission. The actions include:
Watching videos
Filling out a form
Signing up for a trial
Getting a quote
Making a purchase
Some of the most basic marketing tactics include advertisers, affiliates, and networks.
How Does CPA Marketing Work?
Below is a CPA marketing breakdown that will help you better understand CPA marketing. In a CPA marketing setup, there are the following elements
Affiliate or Publisher: One who provides social media support for a product or company to drive visitors to the website and make a specific transaction.
Business or Advertiser: Those who partner with affiliates to drive website traffic to boost sales, increase conversions, or generate leads.
CPA Network: A platform that connects affiliates and advertisers.
Let's look at an example of CPA marketing.
Consider Georgette, a makeup artist, and influencer, who has many readers, subscribes and follows. She takes on new makeup trends and suggests specific brands and makeup products to her audience.
As she has escalating web traffic, her followers are eager to buy the makeup products and kits she recommends.
Another example is a manufacturer of high-quality makeup products, brushes, massagers, and skincare products, Baudier Nguiaro. Baudier Nguiaro is seeking to expand its marketing reach. So they might be interested in using Georgette's audience.
Baudier Nguiaro often utilizes CPA networks for discovering and teaming up with influencers like Georgette. Meanwhile, influencers like Georgette sometimes turn to CPA networks in order to find businesses that will pay them to promote their products.
By promoting the business (Baudier Nguiaro) on Georgette's website, Baudier Nguiaro earns a commission on each purchase. Georgette referral traffic makes Baudier Nguiaro money.
In summarizing, here's how the entire process works
The affiliate showcases an ad for the business in question on their site.
The customer can see the ad or click on the link.
A tracking link leads the customer to the advertiser's website.
The customer makes a purchase on the advertiser's website.
An affiliate network stores all the relevant information of a purchase transaction.
The business advertiser confirms the transaction as legitimate.
Referring affiliates receive a certification of the transaction.
For every new sign-up, the affiliate receives the predetermined commission.
What Are CPA Networks?
CPA networks are third-party organizations that connect advertisers and publishers. Advertisers are looking to promote their offers, while publishers want to monetize their traffic. CPA networks act as the middleman, connecting the two groups and taking a cut of the profits.
There are some platforms that have affiliate managers to lend support. Advertisers and affiliates should choose a reliable network that aligns with their business needs. CPA networks include the following:
MaxBounty
CrakRevenue
ClickDealer
CPAlead
Admitad
Peerfly
Is it Actually Profitable?
Yes, CPA marketing can be profitable…if done right. Unfortunately, many people get into this industry with the wrong mindset and give up too soon. If you're thinking about getting into CPA marketing, don't give up before you even start! In this post, we'll show you how to be successful with cpa marketing for beginners.
How to Get Accepted by a CPA Network as an Affiliate Marketer?
CPA marketing is a great way to make money online. But how do you get started? And how do you get accepted by a CPA network? Here's a quick guide for beginners.
1) Create your website and fill it with high-quality content.
2) Sign up for an account with any of the following networks: Affiliate Window, CJ, or ShareASale.
3) Complete their offer application form (Affiliate Window and CJ only).
4) Wait for the response from the network within 5-7 days (for most networks). They'll send you an email if they approve your account! If not, don't worry. You can always apply again in the future.
5) After you're approved, connect all of your social media accounts to your affiliate profile and start building relationships with other marketers!
Why do CPA Marketers Get Paid Without Selling Anything?
If you're thinking about starting a CPA marketing campaign, it's important to understand how the system works.
Essentially, CPA marketers get paid when they drive traffic to an offer and someone completes a specified action.
This could be anything from filling out a form to making a purchase. While you don't have to sell anything as a CPA marketer, you do need to be able to generate quality traffic that is likely to convert.
Are you looking to make more money online? With a brand new method, starting just $10? CLICK HERE To Read More.
CPA Niches
Health and fitness, business and finance, dating and relationships, technology, and gaming are all great niches for CPA marketing.
If you can find an offer that appeals to your target audience in one of these niches, you'll be well on your way to success. For example, if you have a blog about health and fitness tips, there's a good chance that offers from weight loss companies will be a good fit.
On the other hand, if you're looking for high-value offers (some people call them a high ticket or wholesale offers), then try CPA networks such as LeadDyno or AvantLink.
How Much Does CPA Marketing Pay?
CPA marketing is a great way to make money online. But how much does it pay? It depends on a few factors, including the offer you're promoting and the traffic you're able to generate.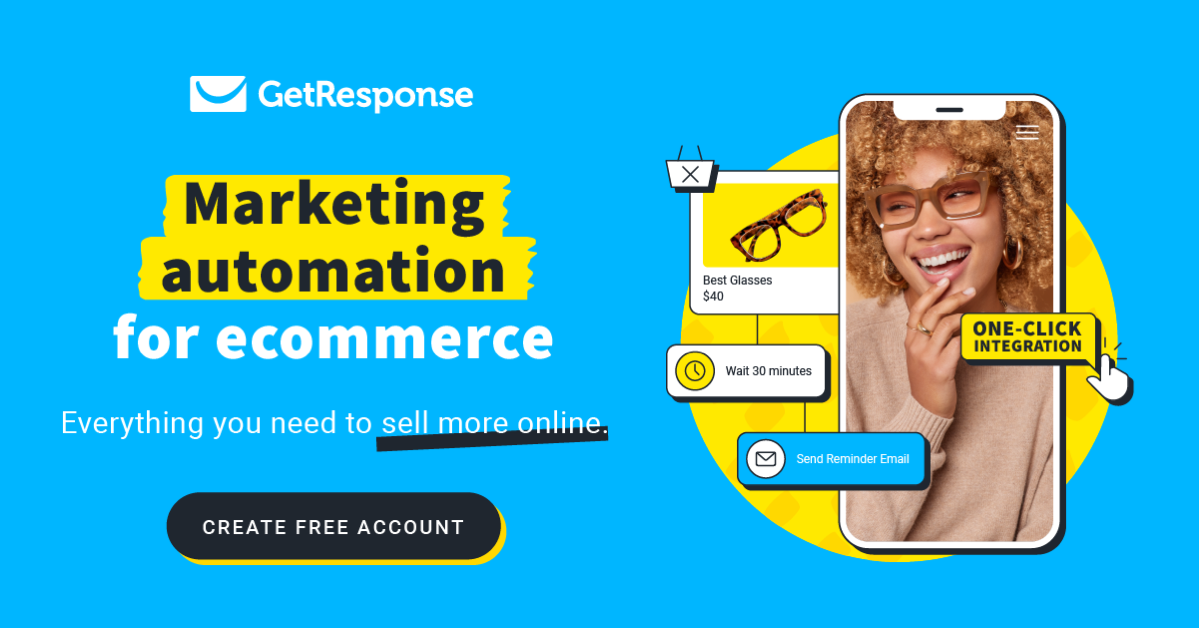 Generally speaking, CPA marketing pays quite well. In fact, some people make a full-time income from it. If you're just getting started in CPA marketing, though, don't expect to make thousands of dollars right away.
It takes time to build up your skills and your traffic. And even when you do start making good money, there are expenses involved (like buying new offers). So if you want to try cpa marketing, keep these things in mind.
How to promote CPA Offers for beginners
CPA marketing is a great way to make money online. However, it can be tricky to know where to start. This guide will teach you the basics of CPA marketing and how to promote CPA offers. By the end of this guide, you'll be ready to start making money with CPA marketing.
1. Choose a niche
There are many different niches that are profitable to promote CPA offers in. You want to find one that suits your interests and skills so that you're motivated enough to stick with it long-term. It's also important to research what offers are currently popular in your chosen niche.
2. Find an offer
Once you've found a niche, you need to find an offer for it. Search Google or social media sites like Facebook Groups or Reddit subreddits until you find something interesting. If you don't know much about the topic, use forums or blog posts to learn more about it before promoting it.
3. Network joining
Affiliate programs For example, if you choose weight loss as your niche, it would be best to find weight loss-related offers to promote. That way you'll have people who already have an interest in the product looking at your promotion because they are interested in solving their problem.
Joining affiliate programs can help you build up your list quickly by giving you access to people who may not yet know about a product but would love to hear from someone who does and wants them to.
4. Check CPA networks' reviews
As you go along researching and deciding on products to promote, be sure to check out any CPA networks' reviews. Do other affiliates recommend it? Is there good customer service? Are there a lot of fake transactions? These things will affect how much profit you see over time, so do your research now.
5. Say NO to old-fashioned banners!
Banners were once a lucrative way to promote products, but no longer. People just scroll past them without paying attention nowadays.
Make sure to invest in quality video ads instead! 6. Know when you should stop promoting an offer The most successful CPA marketers know when to stop spending their time and energy on an offer.
When your cost per lead (CPL) ratio is higher than 50% then it might be time to stop advertising the product and move on to another one – which brings us to our next point!
6. Driving traffic
To the website isn't the only thing to consider; you also need to think about how much profit you make per lead. For instance, if you get 10 visitors and each purchases the product for $50 total, your profits are $500.
But if each visitor spends $200, then your profits would be around $2,000. Keep these numbers in mind when determining whether or not it's worth continuing to advertise a certain product or company. And don't forget to be patient.
It takes a while to earn substantial amounts of income with CPA marketing, but it can be done. Stick with it and you'll soon find yourself earning thousands per month.
10 best ways to promote your CPA marketing Offers
6. Use the right CPA tools
Every CPA offer website has its own set of tools, but there are some that you'll find on almost all sites. With these tools, you can track all your offers so you know which ones are performing well and which ones aren't. This way, you won't waste time promoting products that aren't making money.
7. Hire an affiliate manager
CPA marketing can be easy, but it does take time and effort. Luckily, there are plenty of tools that can help you along the way. One such tool is an affiliate manager. An affiliate manager will work to find high-converting offers for you to promote, drive traffic to your site, and manage payments so you don't have to. Not a bad deal!
FAQs
1. What are the benefits of CPA marketing?
The primary benefits of CPA marketing are:
It has a very low risk.
You need not pay for traffic that does not convert as you pay after the sale.
It offers a high ROI.
Expands marketing reach as it provides scale and distribution.
2. How to begin CPA marketing? SUMMERY
Firstly, create a website.
Implement the right strategies to drive traffic to your website.
Select a niche and begin researching offers.
Join a reputable CPA network.
Incorporate alterations and build your site to best suit the offer.
3. What is the difference between CPA marketing and affiliate marketing?
One of the major differences between affiliate marketing and CPA marketing is that an affiliate partner gets paid for a specific action in CPA marketing, and affiliate marketing partners are paid for a sale.
4. Do you need a website or blog to make money with cpa marketing?
You don't necessarily need a website or blog to make money with cpa marketing, but it certainly doesn't hurt.
A website or blog can give you a platform to promote your cpa offers, and can also help you build an audience of potential customers.
If you don't have a website or blog, you can still make money with cpa marketing by promoting offers on social media or other online platforms.
5. How do I know if my product is good enough for cpa marketing?
Cpa marketing is a great way to test the waters for your product or service. If you have a good product, people will be willing to pay for it. However, if your product is not up to par, cpa marketing can be a waste of time and money. Here are five ways to tell if your product is good enough for cpa marketing:
1. Do your research. Know your target market and what they want. What do they like? What don't they like? It's important to know these things before doing any kind of cpa marketing campaign because this information could help you determine which ads work best with your demographic.
2. Be creative with your campaigns.
3. Quality content matters.
4. Patience is key. You're going to need some patience when using cpa marketing as there is no guarantee that someone will click on your ad.
5. Always think about how long you're willing to wait for results before deciding whether or not your product has potential for cpa marketing.
Wrapping up!
CPA marketing is a great way to make money online. It's simple, efficient, and can be extremely profitable if done correctly. I hope this guide has given you a good foundation to start your own CPA marketing journey. As always, if you have any questions, feel free to leave a comment below or contact me directly. Good luck!
Are you making money from Google Adsense? In this guide, you will learn how to get approved by Google Adsense. The ultimate guide to google Adsense approval